"Sandra Bland Still Speaks"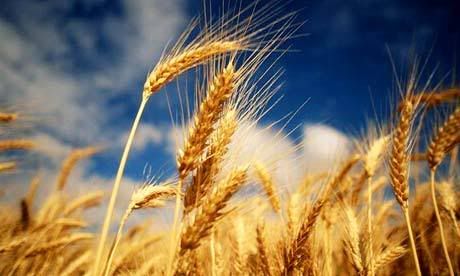 While speaking at a vigil in memory of Sandra Bland at Vanderbilt University, sponsored by the men of Kappa Alpha Psi, Inc. and the ladies of Sigma Gamma Rho, Inc., I shared these remarks:
"Except a grain of wheat falls to the ground and dies, it abides alone, but if it dies, it bears much fruit."
John 12:24
Sandra Bland has now moved into the pantheon of black heroines and heroes who died in the struggle for justice.   Sandy does still speak.   She speaks through the resonance of her life, a life that most know something about through the news headlines and videos about her tragic death.  What does her life, as a young activist, say?  What does her martyr's death say?
The death of Sandra Bland, at the age of 28, for "failure to signal a lane change" is yet another outrageous contemporary reminder of the black lives which have been lost to senseless, seemingly racially-motivated violence.  To wrap one's mind around her death, or that of John Crawford, killed while shopping at Walmart, is to enter the land of the absurd.  The late writer Chester Himes talks about this in his memoir, My Life of Absurdity.   He observes:  "If one lives in a country where racism is held valid and practiced in all ways of life, eventually, no matter whether one is a racist or a victim, one comes to feel the absurdity of life."      Racism is absurd and diabolical, but its manifestations and effects must be shared, must be taught, and made known.

In 2010, I published my second book, Rendered Invisible, and in that book, I write about the reign of terror of the .22-Caliber Killer, who was a white racist by the name of Joseph Christopher.  Christopher aimed to start a race war by killing black people. All of his victims were black men, 13 in total, and he killed them in my hometown of Buffalo, NY, and in New York City, I the fall of 1980. In New York City, he was known as the Midtown Slasher.   His youngster victim was a 14-year old black boy.   At the time, I wasn't living back home. I was living out of state, and my parents warned me to not come home to visit them during the killing spree.  "Don't come home," they said.  "They are killing brothers."   We thought it was genocide.  Maybe it was.  Since the book was published, I've met the families of some of the men who were slain, during trips home to Buffalo.  I won't go more into the .22-Caliber killing spree other than to say that this was yet another example of black lives being in peril.  In Rendered Invisible, I also look at other slayings of black people, including the 2001 killing of 19-year-old Timothy Thomas, unarmed, who was shot and killed by a white cop, for outstanding traffic violations, in Cincinnati, Ohio.  I used to live in Dayton, a nearby city.   And my wife and I have three children, two boys and a girl, so the Timothy Thomas shooting hit hard, not only because I spent a lot of time in Cincinnati, but because our children did too, and who wants to think that the ground on which they walk can easily become a killing ground for them or their loved ones?
When I heard about the death of Sandra Bland, I wept inside. I have a daughter, and she is much like Sandra Bland. She lives in Chicago.  She's a college grad, with a grad degree, and she's a proud member of an NPHC sorority.   She travels a great deal.  How do I tell her, Jasmin, don't drive here? Or, Jasmin, don't go there?  They might kill you. They killed Sandy. They might kill you.
Indeed, what do her life and death say?   They say that it is imperative that this history is taught.   That, would be real "cultural competency," a real grounding in a fundamental understanding of the absurdity of racism on these shores.   There is a book, entitled 100 Years of Lynchings, by Ralph Ginzberg, which lists lynchings from the period of Reconstruction to around 1960.   I used to look at it, from time to time, just to remember, or perhaps better, just to not forget.  A few years ago, for a presentation, I put together a power point which lists many of the slain young from our time: Trayvon Martin and Jordan Davis and Renisha McBride and Paul Childs and Oscar Grant and others.    But sadly, when I recently reviewed my power point, it was outdated, because more black lives have been taken, more precious people have been slain.  The death of Sandra Bland is yet another brick in the wall of that horrific history, a history which should never be forgotten. It is good to a program such as this vigil.
"Except a grain of wheat falls to the ground and dies, it abides alone, but if it dies, it bears much fruit."
Along with so many others, Sandra Bland, through her young life and her so tragic and untimely death, does indeed bear much fruit.  Sandra Bland does indeed still speak.